The innovation funnel is the method of adding new projects to the Digital Services Programme.
What is innovation?
We define innovation as "A change that leads to a new service, product, target group, or way of working that solves a well-defined problem, for TU Delft stakeholders".
Why do we need the innovation funnel?
The innovation funnel describes the process from idea to project proposal. It is bad practice to start developing a new service or product based on just one idea, even if it seems like a brilliant idea at first. You actually need many ideas to be able to select, refine and then again select the most promising or most fitting ideas to make sure you invest your time (& money) in projects that will deliver services or products that will be successful because they fulfill an actual need or efficiently solve a well-defined problem!
For collecting and selecting ideas and refining ideas into project proposals, we will be using "AcceptMission" which is an idea management support tool.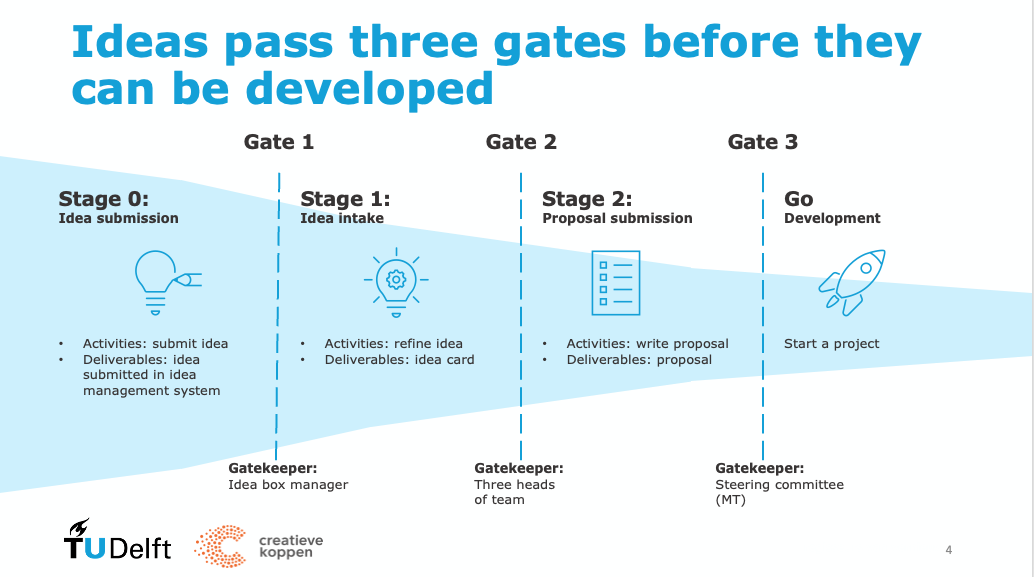 More info to follow.