Brainstorming sessions held as part of our 'rethinking the repository' project quickly landed on the importance of thinking about (digital) collections as a way to structure the requirements for a new repository.
For each different digital format that we as a library collect or manage (eg., research articles, masters' theses, recordings of lectures, digitised special collections) what do we want to do with that collection online? And what might we want to do with these collections in the future? Only by answering those questions can we develop the requirements for our next repository.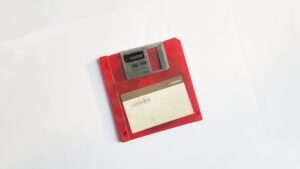 Creating an inventory of collections
For this it was an important to get a quick inventory (see public version here) of the collections. Finding out what the library manages and who is responsible for it is quite a challenge. It gives a first sketch of what we manage. There's are other collections to add to this, particularly digitised special collections and outputs created by the New Media Centre.
With this list of collections, we can create high-level requirements.
Requirements help make technical decisions
These requirements will then inform the 'technical possibilities' team. They are looking at some possible replacement systems for our current version of Islandora (such InvenioRDM, CKAN, Dataverse or the next version of Islandora).
(For more detail on all of this, also see the published slides)