Mapping researchers' publishing journey, blueprinting service operations and co-designing a vision for our future Repository 
Background 
In the dynamic world of academia, the TU Delft Library plays a vital role in supporting researchers' academic pursuits and the sharing of research findings. To achieve this mission, the library offers a range of services, from guiding researchers in publishing to showcasing their work in a repository. However, researchers face challenges understanding the functions of the TU Delft repository and its relationship to the Pure system, causing confusion. Additionally, with competing platforms for research sharing, it is crucial for the TU Delft repository to stand out and demonstrate its value. The distinction between "publish" and "share" adds complexity, as our users consider sharing research a form of publishing. This includes both official peer-reviewed publishing and simply sharing work as pre-prints without formal review. 
To address these challenges, we, as a service design team, enthusiastically took on the 'I Publish' project as a Deep Dive Project. Our goal is to enhance the academic user experience in sharing research output and streamline our library operations. We aim to serve as a pilot for engaging more teams in similar service design projects in the future. 
The Project Phases: 
Phase 1: Understanding the researcher's publishing journey (front-end) 
Phase 2: Blueprinting the service operations (back-end) 
Phase 3: Inspiring a future-proof and user-centric repository experience based on the insights gathered. 
1. Getting started: Kick-off phase 1
We started the project with a kick-off session involving key stakeholders from the library's Publishing, Repository, and Meta-data teams. This session introduced the research objectives, overall processes, contributors, and project schedule. It set the stage for collective efforts and encouraged collaboration.
During the kick-off session, stakeholders participated in three collaborative activities:
Mapping the publishing journey: We looked at the current library support, user experience, and future goals to create an overview of the publishing process.
Sharing thoughts and expectations: Stakeholders discussed their existing knowledge, assumptions, and what they hoped to discover.
Defining project success: Stakeholders shared their ideas, aims, and individual roles.
These collaborative activities promoted a shared understanding, identified knowledge gaps, and formed a collective vision for the project's desired outcomes. Gathering this valuable information has provided us with direction for our deep dive.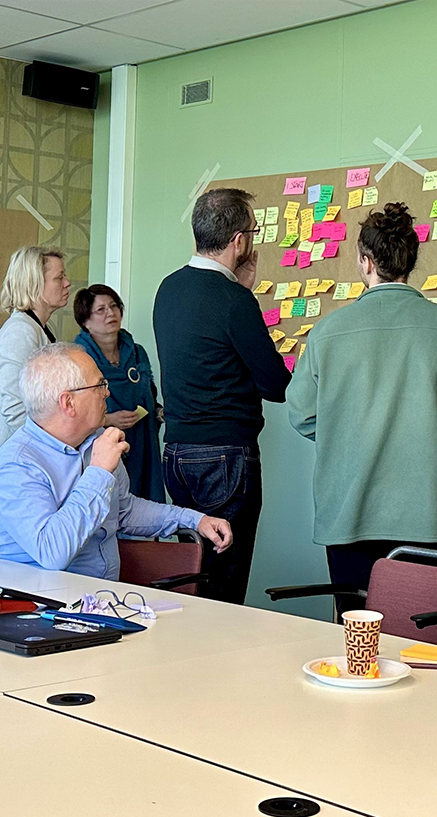 2.Insights from In-Depth User Research: Mapping the Researchers' Publishing Journey  
The interview script delved into researchers' roles, backgrounds, and publishing experiences, utilizing generative tools for articulating steps and emotions. We further examined motivations, familiarity with TU Delft channels, and insights on an ideal publisher.
Through our research, we discovered that researchers' roles, expectations, and motivations for publishing evolve over time, shaped by their accumulated expertise and experiences in their research fields. We identified different tendencies in how researchers approach the "game" of publishing.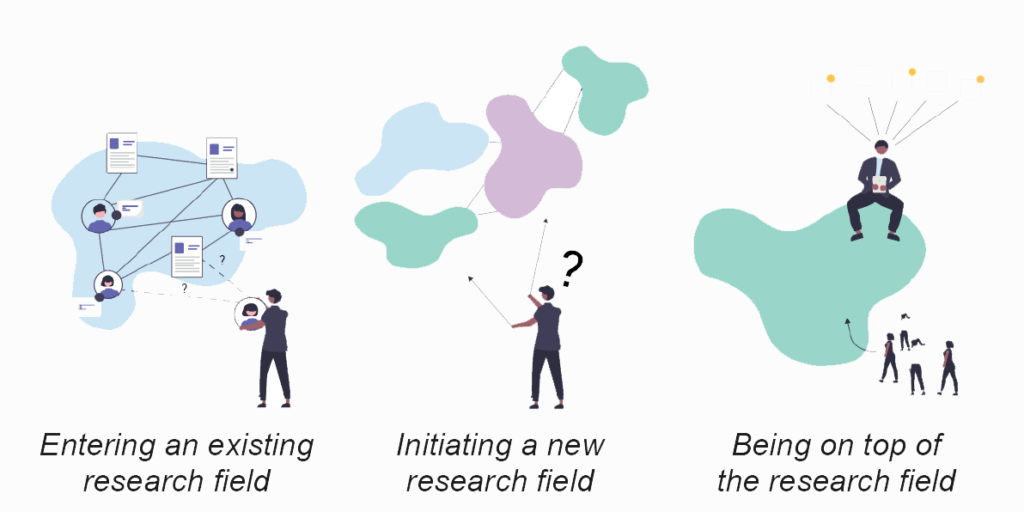 Drawing a parallel to a game field, we recognized the existence of both known rules and hidden rules in the publishing process, such as the lack of transparency in the blind review process, the evaluation based on journal prestige rather than expected impact, and the need for researchers to balance speed and reputation building. Furthermore, temporary contracts demand strategic thinking to secure grants and advance careers, while collaboration, despite writing being a collaborative process, is often undervalued.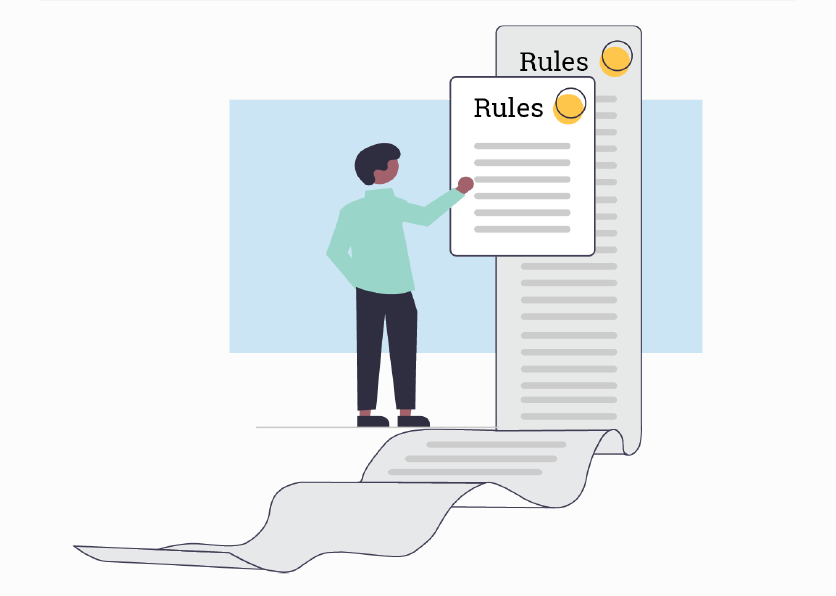 To understand the diverse researcher profiles we interviewed, we crafted three personas: the star researcher, who confidently "played the game"; the know-how researcher, who carefully "followed the game"; and the up-and-coming researcher, who pondered, "How do I want to play the game?". But in general, it is hard not to follow the game.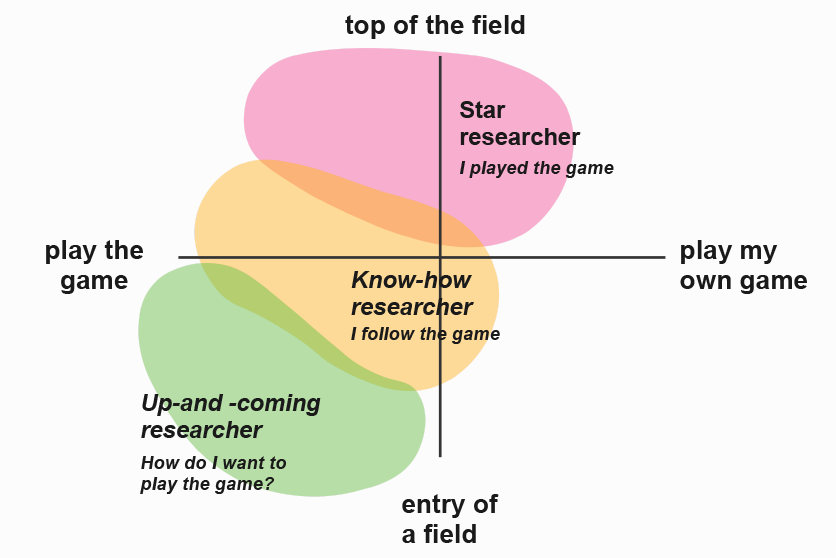 Moreover, we discovered that publishing research becomes truly meaningful when it connects to education and industry/field of application. Researchers utilize their accumulated knowledge to improve education while also using education to further their expertise. Driven by their work's nature, researchers aspire to impact both academia, advancing the research field, and industry/field of application, driving real-world change.

To effectively communicate our findings, we created a comprehensive user journey map that captures the intricate publishing experiences of researchers, from channel selection and writing to promoting their work. The map highlights the steps, actions, and emotions researchers experience throughout their publishing journey. Through collaborative discussions and iterations, key insights and opportunities emerged, revealing the significance of collaboration and the need for engaging publishers who effectively reach the right audience. Additionally, they highlighted frustrations with peer-review periods and the importance of effective PR channels, emphasizing personal expression and accurate representation for potential collaborations. 
3. Prioritizing Opportunities: Aligning Stakeholders' Perspectives for Future Directions 
In a collaborative session, we shared our research findings and user journey map with stakeholders. We emphasized key insights and the user's perspective, aiming to prioritize the uncovered opportunities based on user insights.
Using user and organization criteria developed with the library's MT members, stakeholders and the design team scored each opportunity creating a decision matrix.
Top-rated opportunities: 
Tracking research impact: As a researcher, I want to receive informative information about how my work has been used by others so that I can see how it relates and impacts (other) research fields. 
Collaborative knowledge exchange: As a researcher, I want to exchange thoughts with other like-minded researchers so that we can build on each other's knowledge, even for the work in progress. 
This collaborative session aligned stakeholders' perspectives and guided well-structured decisions for the project's future direction.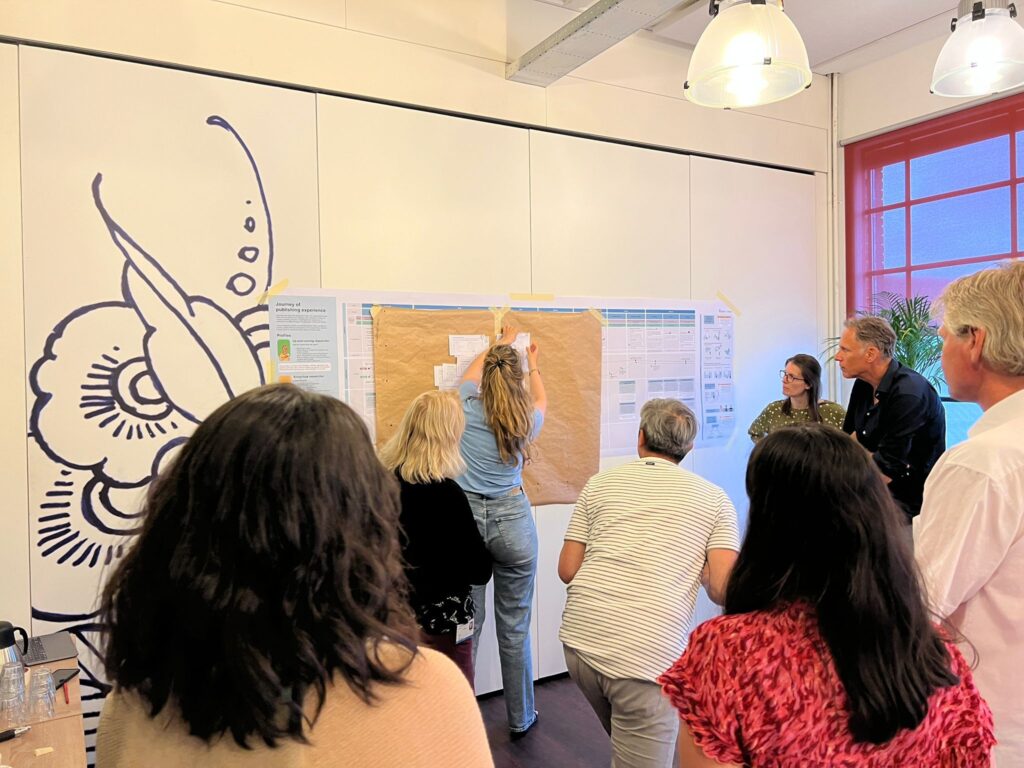 4. Moving to Phase 2: Blueprinting the Service Operations 
With Phase 1 completed, we have now transitioned to Phase 2, focusing on blueprinting the service operations. In a kick-off session, we introduced stakeholders to the objectives of this phase, emphasizing the significance of blueprint mapping and stakeholder contribution for success. 
During the session, we revisited our journey map and gathered valuable insights from stakeholders regarding the teams, technologies, and processes required to support the user journey effectively. Their active participation has laid a strong foundation for an efficient and collaborative approach in the next phase.
As we move forward, we will conduct staff interviews and develop the blueprinting map, continuing our commitment to enhancing the academic user experience and creating a user-centric TU Delft repository.  
Stay tuned for more updates on our progress! 
For any questions, please contact the service design team 🙂